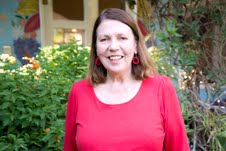 Do you love Italian food? Would you like to take a cooking class in your villa in Italy? I would love to introduce you all to Elizabeth… I first met Elizabeth when she and her then business partner came to cook at one of our villas in Italy, together they performed, created, cajoled, sang all while teaching us about the wild herbs from the hillside, how to stuff and roast, duck, quail, chicken on a spit in the open kitchen fireplace, how to fill fresh mozzarella bites with homemade fruit mostarda, all accompanied by a 'few' glasses of wine.
Her cooking classes in our villas became a 'must do' for all our clients, as one lawyer friend who was most reluctant to subject his wife and daughters to a cooking class before leaving for his trip ( as we planned it together), came home a few weeks later from Italy, he phoned me up and said "you know about that cooking class? ( I waited for the shoe to drop), he said…"well it should be mandatory!, it was an amazing experience"… Now Elizabeth has published a book about the food and farmers of this lovely area of Umbria.
Sustenance: Food Traditions in Italy's Heartland -A new guide to farms, markets, and fairs in the Upper Tiber Valley
In Sustenance, Elizabeth Wholey explores Italy's Upper Tiber Valley and the ways in which its peasants fed and sustained themselves throughout history. Through close association with the farmers and food producers of the region, she has created a beautiful and valuable guide to the history, culture, and rustic cuisine of this still largely rural area.
Highlighting sixteen farmers and food producers who share their stories and treasured recipes, Wholey guides the way to the farms, markets and fairs where these traditional products are sold. Fifteen towns near the Tiber River–from its source on Monte Fumaiolo to Umbertide–are introduced, along with their yearly celebrations, important sites and monuments. Sustenance is a well-designed, pocket-size, full-color book in English, a must for curious travelers, informed food buffs, and cooks who seek a fuller experience than the usual when visiting this beautiful and fertile valley.
About the Author:California-born Elizabeth Wholey, a twenty-year resident of Umbria, writes about the food, agriculture, art, and crafts of the Upper Tiber Valley, and was funded in her research by a Julia Child Fund Independent Study Scholarship from the Culinary Trust in the United States. She is a member of Slow Food Alta Umbria, the International Association of Culinary Professionals (IACP), and the Mediterranean Garden Society.
Elizabeth Wholey: SUSTENANCE: Food Traditions in Italy's Heartland
€20.00 paper, 120 pages, 5.5 x 8.5 inches, full color, gatefold map
ISBN 978-88-907461-0-9
You can order it from Amazon – or ask us for an autographed copy.