Mother's Day   Whatever way you celebrate it or not, Mother's day is important as it makes us think about our mothers. So remember yours today, honor her with a memory or in reality, give her a call, send her an email or text, create something lovely – from the school made treasures of finger painted posters with smeared hand marks with wonderfully sentimental poems about little hands gone too soon, or hand picked bouquet of 'ditch' flowers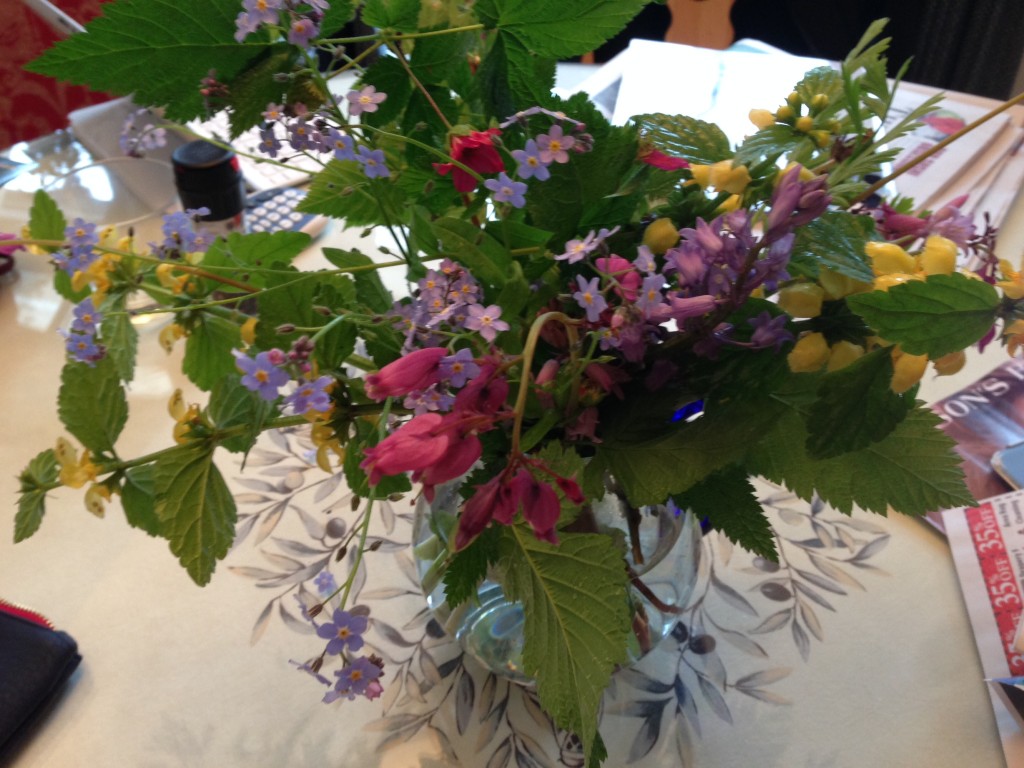 to a delicious morning brunch. It's not that we don't remember mothers throughout the year, how could we forget, but, that as grown ups,  this one day makes us focus and think again about Mummy, Mom, Mutter, Maman, ma mere, madre, 母亲, and so many more but all summed up in MAMA. Gifts aren't necessary as I am sure any Mum will tell you it really is the thought that counts. So reach out…or simply treasure a memory.  oh, have to go…my Brunch has arrived a wonderful Cappuccino and my favorite smoked salmon eggs Benedict! With love to P, M, C and or course my mother!
Recipe below
Smoked Salmon Eggs Benedict from sweetpaulmag.com  -

Serves 4
1 tablespoon butter
5 ounces baby spinach
Salt and freshly ground pepper
4 slices white bread, toasted
8 large slices smoked salmon – hint: use Norwegian smoked salmon for a more intense, smoother tasting salmon
2 tablespoons white vinegar
4 large eggs
1.Bring a large pot of water to a simmer. 2.Melt the butter in a medium saucepan over medium-high heat. Add the spinach and stir until it's wilted, 1 to 2 minutes. Season with salt and pepper. 3.Divide the spinach among the toasts and top each with 2 slices of the salmon. 4.Add the vinegar to the simmering water. 5.Crack an egg into a cup and gently pour it into the water. Repeat with another egg. Simmer until the whites are set, 2 to 3 minutes. Remove with a slotted spoon and place on paper towels. Trim away the ragged white pieces and discard. Poach the remaining 2 eggs. 6.Place a poached egg on top of each salmon toast and serve right away.
( for more inspirations – check out our  Brunch Pinterest board for some really great photos and brunch recipes too)