France Apartment Rentals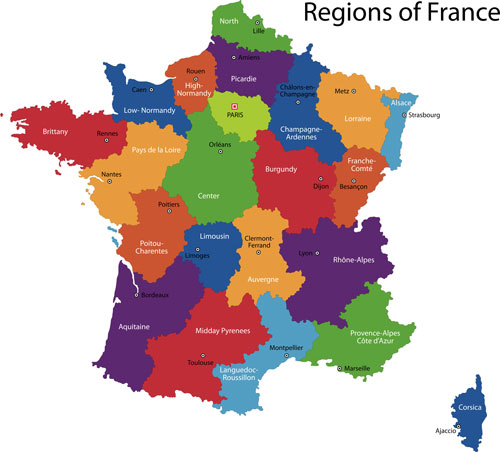 France – Rent a villa in Provence, rent a farmhouse in the Luberon, rent an apartment in Paris - what is part of your dream? What inspired you to think of living, even for a short time in France?
Did you read "A year in Provence" by Peter Mayle? Do you imagine yourself sitting in front of your lovely stone farmhouse, sipping a lovely local red wine, looking out across the vineyards, the lavender fields, with scents of garlic from the ratatouille made from the recently bought market produce?
Or do you see yourself visiting the wonderful diverse areas of France, drawn there by your personal passions? Wine perhaps: so many areas to choose from: Burgundy, with its world famous wines and lovely countryside? Bordeaux – need we say more? Champagne? Beaujolais?

Perhaps it is the amazing cultural experiences that are possible – from roman aqueducts and theatres, Medieval villages with thatched roofs, to modern exciting cities, with their roots in the history of kings, knights and wars to Crusade and Cathar myths ( or are they?)

The art? Preserved in the worlds greatest museums or just painted on a chapel wall – from Renaissance painters to modern;

let's not forget the food! Every area known for some specialiety now known throughout the world: whether it is a simple Poulet Bon Maman, or Steak Frites, to the most elaborate Michelin starred concoctions; the simple pleasures of finding the perfect omelet, or the freshest oysters to a beautiful sauce made with Normandy butter …remember Julia Child said "With enough butter, anything is good."
To experience any part of this France - that is unique to you – rent a villa in France, or stay at a lovely hotel, perhaps a Chambre d'Hote is more for you - be specific rent a villa in Provence, or rent a village house in a charming village, rent an apartment in Paris and live your dream…