France - Loire Valley
Castles! The first thing that comes to mind in the Loire Valley – magical names of chateaux like BLOIS, CHAMBORD, AMBOISE, CHENONCEAU - the castles that straddle rivers, with fairytale reflections; formal gardens; romantic histories….
Known as 'France's Garden' the Loire Valley has some of the most beautiful parks and gardens in France– plan a relaxing holiday, stay in a chateau (not the ones above!) – or charming B&B… tour the castles, visit the gardens, sit for a leisurely lunch … along the river side.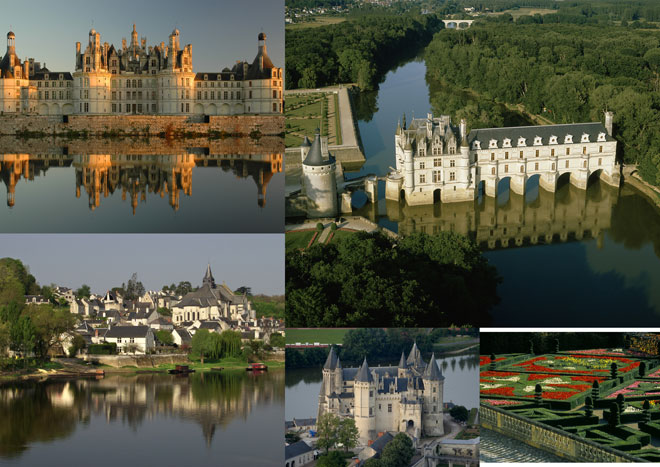 Royal Gardens are a specialty of the Loire Valley, with its abundance of Chateaux and historic sagas. Do not miss the "English" gardens at the Italian renaissance Château d'Amboise, the Diane de Poitiers and Mary de Medicis gardens at the Château de Chenonceau and the fairytale English style park in the grounds of Sleeping Beauty's own castle the Château d'Ussé.
Sorting:
Name
|
City
|
Region
|
Occupancy