France - Paris
Paris and Ile de France
"Oh to wander Paris! Such a lovely, delectable experience. Strolling is a science, gastronomy for the eye. To walk is merely to exist, strolling is living….Honore de Balzac
Rent an apartment, four bedrooms, two bedrooms, studio or suite… we have the right one for you. Rent…and take the time to enjoy! To stroll the streets of Paris and see it as it is meant to be seen.
Paris - the Louvre, the Eiffel Tower, romantic apartments, sidewalk cafes, fashions, shopping, the food and so much more… If you want to truly enjoy Paris - rent an apartment - a home away from home. Be Parisian for a few days or weeks - bring home the baguette every day - buy some soft brie or Roquefort, buy ice cream at Bertillon, get a fresh bouquet of flowers from the corner stand; walk past the book stalls along the Seine; watch the Bateaux Mouches pass by at night; walk through the Jardin des Tuileries,
enjoy the stained glass rosettes in Notre Dame…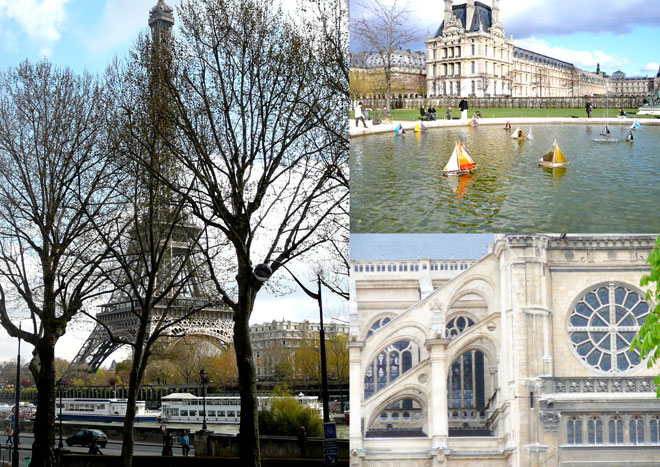 If you have more time… use Paris as a base and visit Surrounding Paris, the Ile de France. You will find - chateaux ( castles!) - such as Versailles, Fontainebleau, and Vaux le Vicomte; cathedrals - like Chartres; as well as lovely small villages, the gardens of Monet at Giverny. We can arrange day trips to Champagne, leave Paris early to find fresh Brie de Meaux and enjoy the countryside for a day… Paris waits for you…..

If you are lucky enough to have lived in Paris even just for a short time) …, then wherever you go for the rest of your life, it stays with you, for Paris is a moveable feast.*
With apologies to Ernst Hemingway

Sorting:
Name
|
City
|
Region
|
Occupancy