France - Alsace Lorraine
Alsace is renowned for its geranium-filled villages, its medieval capital of Strasbourg, its tasty "choucroute garni" dishes and its crispy dry white wines… As Champagne is right next door and the vineyards share a common theme – look for information on Champagne area here too.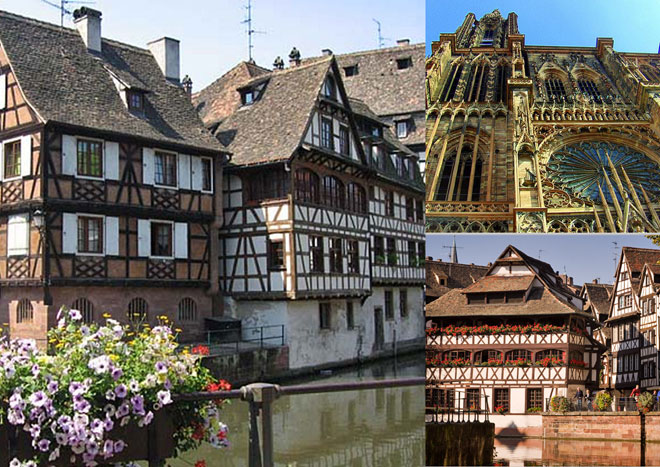 Known for its wonderful food (what part of France isn't? – here you find foie gras (goose or duck liver) and choucroute? choucroute is not the traditonal dish of Alsace, it is THE dish of every single Alsatian who, according to tradition, would prepare himself his own choucroute and this, right until the beginning of the 20th century.
Lovely white wines - Riesling, Gewurtztraminer, Muscat Sylvaner to name a few – and don't forget the great Beer!

A great area to visit – check out some of our lovely boutique hotels, Relais and B&B in this area -
Sorting:
Name
|
City
|
Region
|
Occupancy