Italy - Lazio
Rent an apartment in Rome … for just a short time be Roman….
Rome, the name conjures so much -
the city of the Caesars, of romance, of "Three Coins in a Fountain", (Audrey Hepburn, Cary Grant) the city of "dolce vita", the city of endless art, of churches and museums, the Coliseum, the Roman Forum, the Circus Maximus, of fountain-splashed piazzas - Piazza Navona…so many more, majestic monuments and ruins of ancient glory days of civilizations long past - layers of history - the Vatican and its wonderful museum - the Sistine Chapel, open-air markets - Campo dei Fiori, the Spanish Steps, the majestic St. Peter's Dome.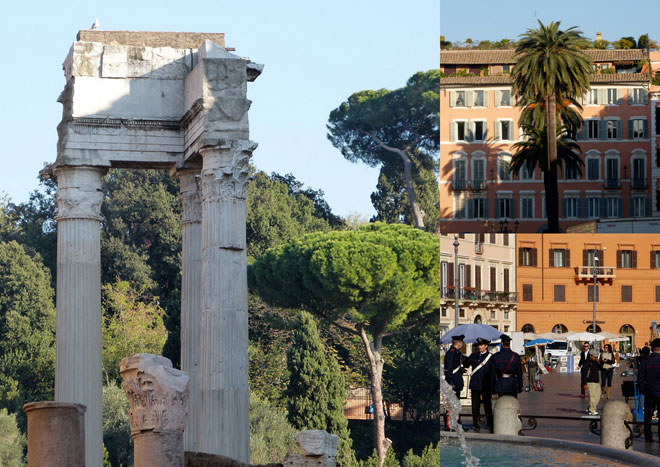 Many people stay in Rome only two or three nights, on their tour through Italy, – if that is all the time you have, then choose an apartment in the centre or a charming hotel, but if you can stay longer, Rome is a bit like an onion… it has layers that you must gently peel away, the more often you come or the longer you stay, the more interesting it gets… It becomes part of your voyage and stays with you forever.
Perhaps the poets said it best…O Rome! my country! city of the soul!" Lord Byron
Every one soon or late comes round by Rome. Robert Browning
Browse through our selection - then email or phone us at 1 888 830 9650.
We are always adding new properties – there may be others that you do not see here. Talk to one of our specialists to find the vacation rental just right for you.
Sorting:
Name
|
City
|
Region
|
Occupancy